Beverages
Ceremony
Clothing
Daruma
Dolls
Folk Toys & Games
Food
Hinamatsuri
Household
Masks
Miss Kyoto
Netsuke
Samurai
School
Shoes
Tools
Donated by Yori Oda, 1983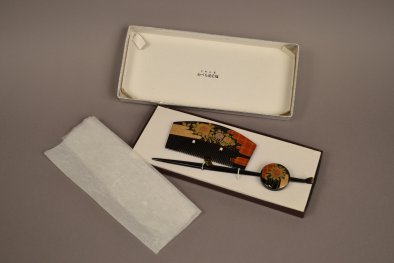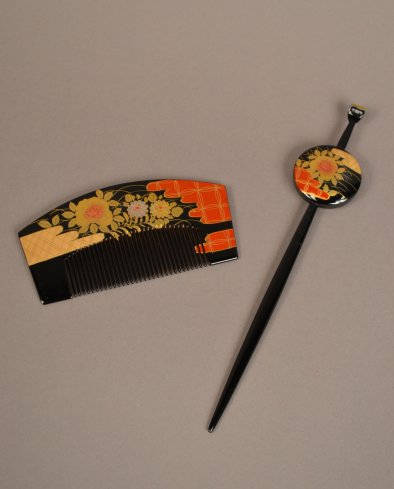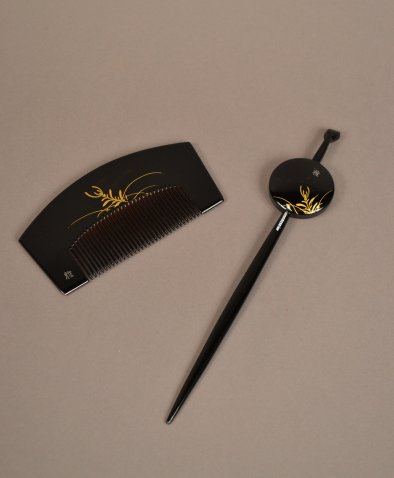 This uchiwa, or flat handheld fan, is made of bamboo and paper. The uchiwa features a design by the artist Keisuke Serizawa of a fish, based on the Okinawan stencil technique called bingata. The fish is white with black lines against a bright blue background. The frame and handle are made of two sections of one piece of split bamboo. The ribs are laced together with thread, then covered with washi (handmade artisanal paper).
Uchiwa are traditional Japanese nonbending handheld fans, often elaborately decorated. Less formal than a sensu (folding fan), uchiwa are used to fan oneself in summer, to fan coals for cooking, or as an accessory to yukata (the summertime informal kimono). 
Bingata (literally "red style") is a traditional resist dyed and stenciled cloth from Okinawa. The practice dates from the Ryukyu Kingdom period (ca. 14th century), a time of great international trade in Okinawa; bingata is believed to be a synthesis of Indian, Chinese, and Japanese dyeing techniques. Bingata cloths usually feature natural subjects and bright colors.